The Föhrenbach Application Tooling history is the tale of committed engineers, fascinated by connectivity and driven to innovate. Our dream started in 1984 with the creation of assembly machines for the Telecom industry, and it lives on today with the design and production of exceptional connector assembly and application tools and machines. Together with you, we want to continue the story by serving the market with the best solutions for interconnection challenges.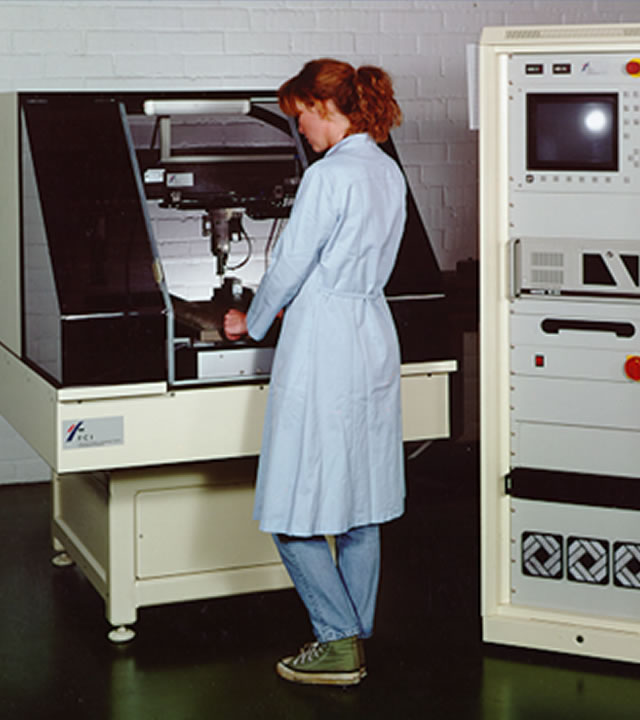 growing as a manufacturers internal centre of excellence
In 1984, we marked our first big success by designing assembly machines for the legendary ITT System 12, one of the worlds first digital telephony systems. For that time advanced technologies, like single pin press-fit and discrete wire IDC, were used. With the design of our first ASPIM and BPY machines, we were able to increase production volumes and greatly improve the quality of the final product. As a result, our solution was deployed and used worldwide.
Thanks to this global use of our products, we could refine our technology and transfer our knowledge of complex mechanics and electric design to other connectivity domains. When the FCI Connectors group was created in 1988, our team became its global centre of excellence for all interconnectivity related technologies. In the following years, the group kept growing thanks to numerous acquisitions of other connector manufacturers. It enabled us to consolidate our unique position as the internal interconnection specialist and application tooling designer, with an ever growing portfolio of solutions. 
establishing an independent company
The design and production of connector assembly and application tools, requires specialised skills and in depth knowledge of the fast changing specifications and needs of the industry. For most manufacturers, keeping an in-house development unit was not an economically viable option anymore. To offer the market the best and most suitable custom designed tools and machines, our team decided in 2003 to do a management buy out, and create an independent company: Föhrenbach Application Tooling was born.
Dedicated to expand our range of products and supported by the international recognition of the Föhrenbach group, we became the worldwide reference for high-quality interconnection solutions for many of the most demanding companies. Almost 2 decades of experience allowed us to offer state-of-the-art machines for an impressive and diverse range of industries.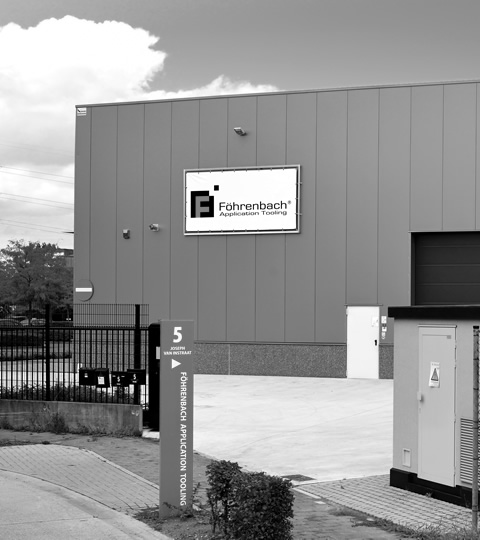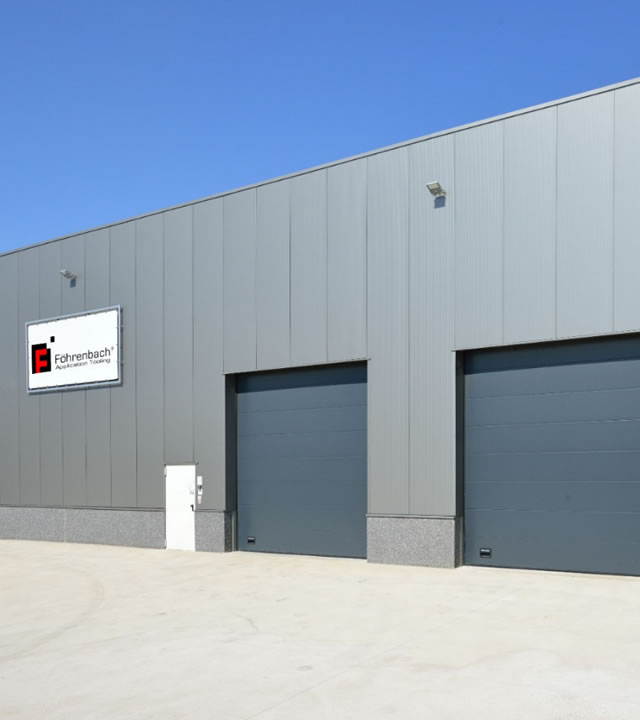 expanding as a global connectivity partner
Over the years, we nurtured a close connection to our customers and the market. We observe new developments and innovative technologies and implement them in our new and existing stations and machines. In the future, Föhrenbach Application Tooling will continue to be the partner of choice for complex standard and custom made connector assembly and application tools. 
Our goal is to remain the market leader by combining our legacy competences in mechanical and electric design with software development and industry standard QC & testing methodologies. We fully comply with the Industry 4.0 guidelines and will continue to focus on safety and ergonomy, to perfectly fit into an operator friendly production environment. Thanks to our strong and stable financial position in an international group, we are without doubt the ideal partner for your current and future interconnectivity projects.
Föhrenbach Application Tooling N.V.

Your Trusted Link To Interconnection Solutions.
If you have questions about our products, pricing, security, implementation or anything else, please contact us today. We speak English, French, German and Dutch.

"Helping companies solve connectivity challenges since 1984."