UNIPRESS USP's
The Family of UNIPRESS solutions was designed on 3 prerequisites:
Multi Type: Thanks to intelligent and flexible design, every possible type of Pre-Assembled Press-Fit connectors can be processed.
Multi Vendor: Connectors from different manufacturers can be used on the same platform for unrivaled flexibility.
Random Placement: Connectors can be inserted with a minimum of obstruction, making UNIPRESS the ideal solution for every type of application.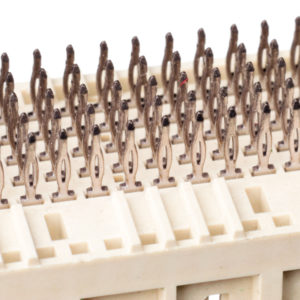 Tooling Interfaces
Press-fit connectors come from different manufacturers and depending on the application, different types are used. Flexible solutions like the Föhrenbach Application Tooling UNIPRESS family for Pre-Assembled Press-Fit connectors use an extensive range of support (-anvils) an insertion tools to support almost every type of available connector. Dedicated UNIPRESS, TE, ept, ERNI and many other tooling interfaces are available to expand the capabilities of our machines Impact of the PCB quality on the press-fit process
The quality of a printed circuit board can influence the Press-Fit process in two areas:
The thickness of the through-hole metallisation. A galvanic process is used for this and typically, the current distribution is not linear over the PCB surface when the holes are metallised. As the amount of metal deposited depends not only on time, but also on current, the thickness of a hole depends on its localisation on the PCB. 
The thickness of the PCB. In many cases, multilayer boards are used and due to the complexity of the production process, tolerances of  ± 5% up to ±10 % are not uncommon. For almost all applications, the connector must be pressed tight and uniform into the PCB. UNIPRESS machines use an intelligent press system to cope with this variable.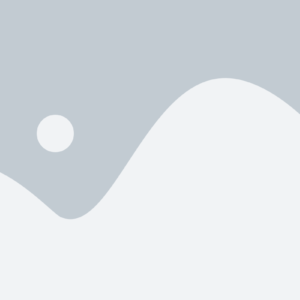 Controlled press-fit processing
UNIPRESS servo-controlled machines use a special algorithm called Föhrenbach Closed Loop Control (FCLC). It is Based on the analysis of the Press-Fit process for specific PCB's and connectors and the resulting curves are stored. These data can be used to adjust for example the press-speed, making it possible to process even the most fragile nano Press-Fit connectors. In addition, actual pressing force is measured in function of the position of the pressing ram. If contact occurs earlier than expected, the pressing cycle will abort to protect the PCB, connector, and machine. Statistical process control (SPC)
For an Integrated Statistical Process Control (SPC), it is necessary to collect data at regular intervals during a Press-Fit cycle. The UNIPRESS servo-controlled range of solutions measures for example pressing force and compares these data with minimum and maximum values. Indications of possible under- or over pressure can reveal delamination of the PCB, collapsed contacts and connections that are not gas-tight. Föhrenbach Application Tooling N.V.

Your Trusted Link To Interconnection Solutions.
If you have questions about our products, pricing, security, implementation or anything else, please contact us today. We speak English, French, German and Dutch.

"Helping companies solve connectivity challenges since 1984."