Product Item Code: FCY23009.xx
Bench press to terminate flat ribbon cable connectors.
The FCY23009 flat cable bench press is a tool which consists out of:
A bench press (with or without a force monitoring system)
A base unit which can accept a flat ribbon cable with pitch 1mm, pitch 1.27mm or 0,635mm
A connector related adaptor, available for a wide range of connectors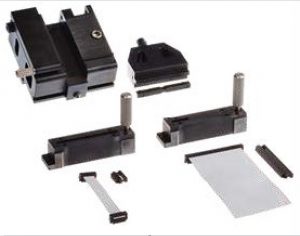 A base unit is guiding the flat cable and accepts the connector related adaptor.
The operator must put the connector together with the flat cable in the jig and pull the lever of the press to crimp the connector on the cable.
It is also possible to make daisy chain cables with the tool.
If you are interested in this tool, please contact us for the right part number or if you can't find a matching tool.
Get Price Info (1)
Enter your email to receive a quote from one of our specialists.
"*" indicates required fields